2013-2014
Peek behind the curtain at a couture fashion show, experience new theatre in the raw, visit an asteriod. It's all ahead in a new season of fashion, intrigue, wit and nostalgia inspired by the dazzling art, culture and personalities from across the French-speaking world: Théâtre du Rêve means "Theatre of the Dream."
This year, come dream with us.
Mi Casa, Your Casa
Find Théâtre du Rêve at the High.
August 1 2014, 7 to 9 p.m.
September 12 2014, 7 to 9 pm.
Make yourself at home this summer at the High Museum of Art in the interactive setting Mi Casa, Your Casa. Play, create, and be a part of the art on the Woodruff Arts Center campus.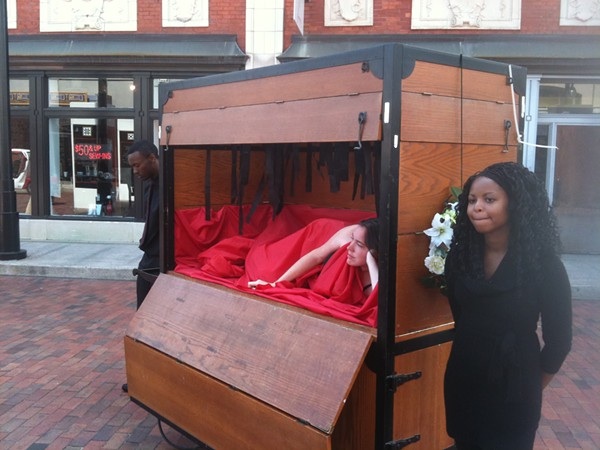 Théâtre du Rêve, Atlanta's unique French-language theatre company, performs Pillow Talk sur l'oreiller – between dreams and consciousness. Between the sheets. An intimate experience shifting the relationship between performer and audience. With a team of highly professional, bilingual theater artists, the company has performed classical and contemporary plays and company-created productions, playing to sold out houses, crowded museum theaters, and schools.
Visit High.org/MiCasa for details and an up-to-date schedule.