Tanz Farm: A Performance Anthology
Thursday, Nov 1, 2012
and Saturday, Nov 3, 2012
at The Goat Farm
hosted/curated by gloATL
Theatre du Reve brings an original theatre piece to The Goat Farm's Goodson Yard in the inaugural series of Tanz Farm: A Performance Anthology. Tanz Farm is a series of performances, shops and collaborative experimentations emphasizing interaction and place. Modern dance and other performative art forms such as theatre combine for a thrilling new event moderated by gloATL. TdR performs two nights only: Nov 1 & 3, along with world-renowned choreographer Sidra Bell.
Tickets and more info
Directions
Bal Masqué: 3rd Annual Masked Ball Gala

Friday, November 16, 2012
at Opera Nightclub
Our third annual Bal Masque joins forces with the French-American Chamber of Commerce to take you back to the Roaring 20s for a theatrical Beaujolais Nouveau event like none other! A ne pas manquer! Mark your calendars now, because you won't want to miss the party of the season.
Tickets
Directions
Celles d'en haut / Quad-City Collaboration

Phase 3
December 9-20, 2012
Atlanta, Chicago and Montreal locations TBA
The Quad-City Collaboration continues in a final development phase for TdR's newly commissioned play, Celles d'en haut (The Women from on High) by Quebecois playwright Olivier Kemeid. After two progressive phases of workshops and readings, the play will have readings of the full script in both English and French in several cities to gather one last round of insights before its premiere production next year.
Watch the trailer:
Reading in :
LAFAYETTE, Cité des Arts, 12/10
ATLANTA, The Goat Farm, WarHorse, 12/12
CHICAGO, Chicago Dramatists, 12/15
Lovers and Lunatics: 3 Farces de Feydeau


at 7 Stages Back Stage Theatre
Childhood. Affairs. Love Triangles.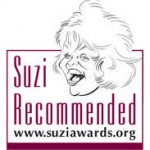 Have lovers and lunatics really changed over the last 120 years?
Does "love" change from one side of the Atlantic to the other?
Théâtre du Rêve presents :
Two raucous farces by Georges Feydeau.
Two modern English language adaptations by William Hatten.
One modern bilingual adaptation by William Hatten with Ama Bollinger.
Set in both Paris and Atlanta, you will voyage to France without ever leaving the Peach State!
Farces include Fiancés en Herbe/Puppy Love, Par la Fenêtre/By The Window, and Gibier de Potence.
Featuring Bryan Brendle, Ariel Fristoe, Chris Kayser, Cara Mantella, Eliana Marianes and Christof Veillon. And youth actors Nadia Crawlle, Victor Magaud, Flora McGirt and Thomas Shoup.
"No Fear French" production. Absolutely no French is required to enjoy these wonderful one-acts.
8:00 PM performances Fridays and Saturdays
3:00 PM performances Saturdays and Sundays
10:00 AM student matinee performances Thursdays and Fridays
*This production is rated "PG-12″ for mild language and sexuality and recommended for audience members age 12 and up. Children under 12 are welcome with parental discretion.